Women In Cyber Organizations. PHOTO: Cybercrime Magazine.
22 Jul

50 Women In Cybersecurity Associations And Groups To Follow

Posted at 16:00h

in

Blogs
A special list compiled by the Editors at Cybercrime Magazine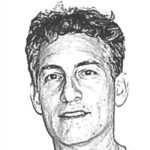 – Steve Morgan, Editor-in-Chief
Sausalito, Calif. – Sep. 13, 2022
Cybercrime Magazine is committed to presenting the true face of women in cybersecurity.
New research shows that women make up around 25 percent of the cybersecurity workforce. We believe it's important to get the word out that women are wanted, respected, and valued in the ever-going fight against cyber thieves.
Our popular book — Women Know Cyber: 100 Fascinating Females Fighting Cybercrime — is dedicated to all the women in the industry. We want to increase the number in the title from 100 to 1,000 to 100,000 and beyond — and move the needle toward 50 percent.
There's no shortage of associations, Twitter lists, LinkedIn groups, and meetups for women in cybersecurity. Virtually any woman who wants to connect and interact with her peers can become a member of the following:
---
Cybercrime TV: Women Know Cybersecurity
Moving beyond the 20 percent
---
Associations
Twitter
LinkedIn
Girl Scouts of the USA
The list of women in cyber organizations would not be complete without the Girl Scouts of the USA.
With the introduction of 18 new Cybersecurity badges, Girls Scouts of all ages will be able to explore opportunities in STEM while developing problem-solving and leadership skills.
Thanks to the efforts of all the women involved in these groups, we're happy to share 50 Women in Cyber Groups You Need to Know.
Do you know of any other association for women in cybersecurity? Contact us.
Stay tuned for more!
– Steve Morgan is founder and Editor-in-Chief at Cybersecurity Ventures.
Go here to read all of my blogs and articles covering cybersecurity. Go here to send me story tips, feedback and suggestions.
– Di Freeze, Managing Editor at Cybercrime Magazine, led the research on this compilation.
– Bethany Littman, summer intern at Cybersecurity Ventures, assisted on the compilation of associations and groups.